Our next game update labelled as "Alpha-4" is now available on all platforms. Read patchnotes below
Our next game update labelled as "Alpha-4" is now available on all platforms. (*iOS pending)
Please download the newest version from Itch.io (PC/Mac) and GooglePlay/Testflight for mobile.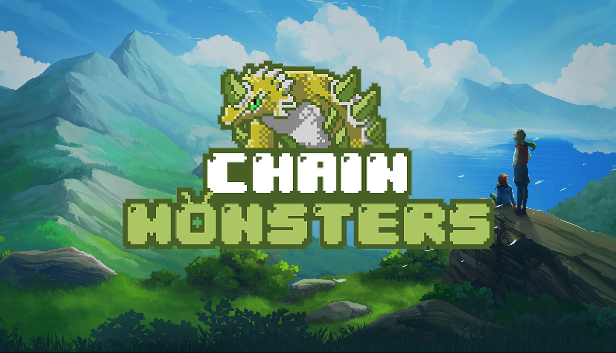 Patch Notes
Added dynamic game updater
Drastically reduced initial download size on all platforms
Added first elemental reactions (Burning and Vaporize)
Added new battle UI elements
Added 4 Chainmons to each player in battle
Added ability to swap out Chainmons during battle
Added different encounter zones to each area
temporarily removed elemental (dis-)advantages
reduced ability cost of Flamethrower
reduced ability base dmg of Flamethrower
adjusted battle timings
added new battle effects
reworked quest system
smaller tweaks and adjustments
Developer Comments
We have completely reworked our quest system in a way which should completely erradicate any blocking issues some players may have encountered before.
The new exciting elemental system allows you to chain multiple abilities together to create strong elemental reactions.
In this update we are introducing "Burning" and "Vaporize".
As the elemental reactions are pretty strong at the moment, we had to temporarily disable all elemental (dis-)advantages. We will monitor the battles and tweak our algorithms over time to account for reactions and elemental type/dis-)advantages